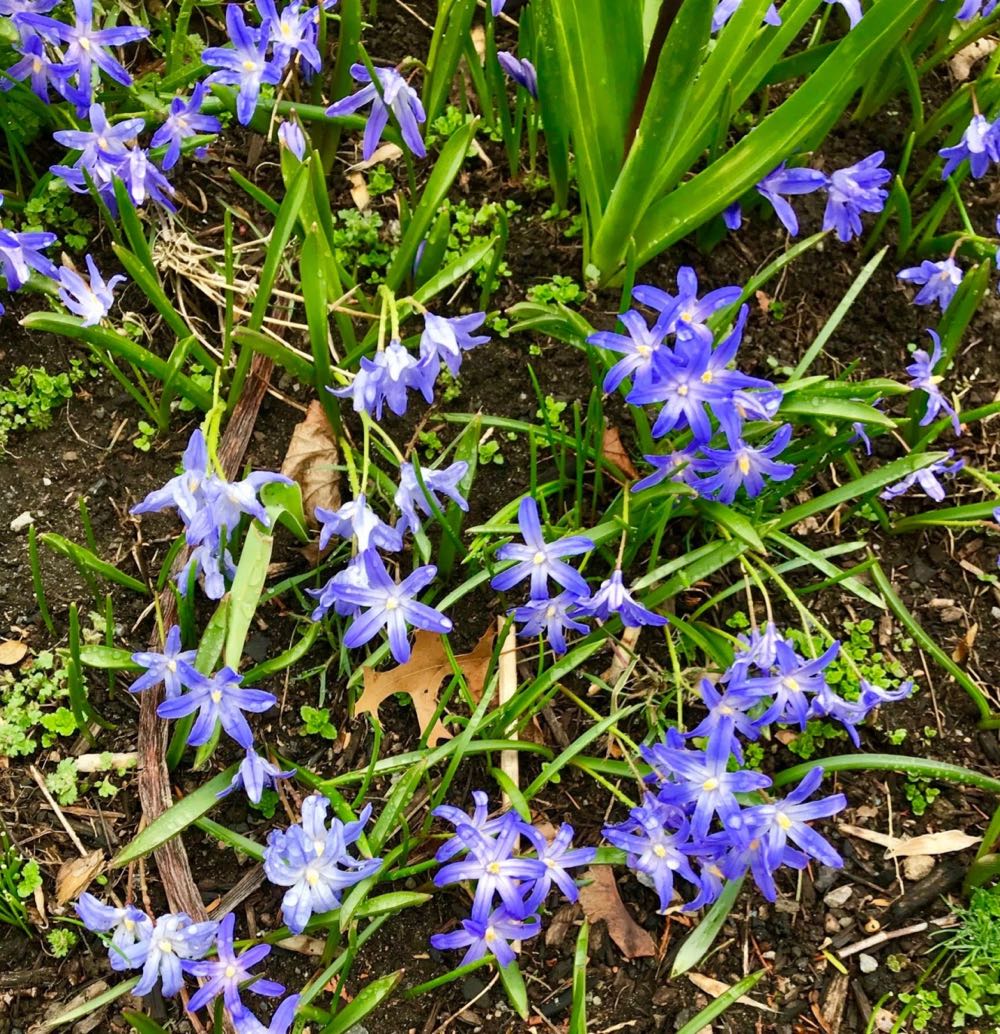 Where are my tulips!? A question many gardeners ask themselves every year, and although many different species are readily available, they all have one thing in common: a frustrated gardener.
Tulips are sensitive to many variables, such as changes to weather patterns, soil health, hungry deer, location and competition with nearby plants for necessary nutrients. Although some species may be "more likely" to bloom in future years, the strength of the bulb tends to deteriorate after the first year due to the bulb breaking down in attempt to reproduce. In this case the broken down bulb cannot store as much energy as necessary for growing a nice strong bloom the following year. It is also important to keep in mind that greenhouse bulbs are grown in "perfect" conditions which do not come close to mimicking "actual" conditions.
The fix? There are many other Spring bulbs available which are not only deer resistant, but will also multiply year after year, thus yielding a much greater return on investment when it comes to time, money and ultimately, enjoyment! For a consistent display of blooms, layering and mixing various bulbs can be a fun experiment, but not when they must be disturbed during the removal of those soon to be lackluster tulip bulbs.
Set yourself up for success! Tired of the excitement and letdown of seeing leaves come up with no blooms after spending hours planting bulbs? Baffled that the only tulip blooms are from bulbs buried in the woods by squirrels? There are always daffodils and crocuses, but why not try one of these fun options instead:
Chionodoxa
Beautiful, star-like flowers in blue, white, pink and lavender. An eye catcher in multiples.
Grape Hyacinth
A perfect mini purple/blue "bunch of grapes" with somewhat drooping leaves.
Fritillaria
Larger, bell-shaped flowers with a checkered pattern and various color options make these often overlooked bulbs intriguing to the eye.
Scilla
Petite, slightly drooping blue/purple flowers - a classic and reliable bloomer for years to come.
Allium
Taller than the average Spring flower, these large, globe like bright purple puffs really stand out.
Snowdrops
One of the first flowers to bloom in Spring. Very sweet, bright white, downward facing blooms.
Anemone
Many varieties in various colors that are lower growing and will make your garden pop with character.
For more information on spring gardening, contact Paul at Fine Gardeners.
Post written by Cilla Denham