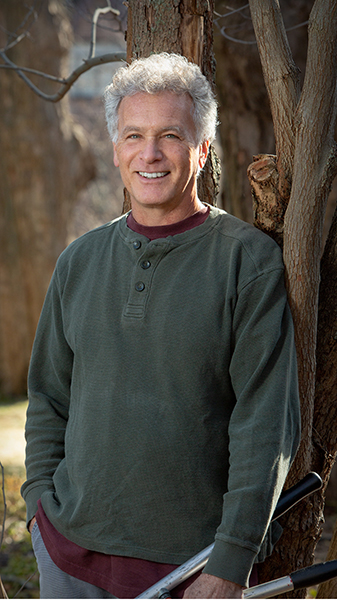 We cater to the unique needs and desires of our clients paying close attention to detail which sets us apart from our competition. It is an honor to work on your property so we treat it with the respect and care that you deserve. Monthly walk-throughs with the client are encouraged to stay apprised of specific needs that arise as the garden progresses through the season. We acknowledge that each garden is unique as is each of us, therefore, we never take a cookie-cutter approach.
Service Area
We will generally travel within a 30 mile radius of East Bridgewater, but will travel further in certain situations. Our current range is from Brookline to Cohasset.
Our History
Paul brings a culmination of more than 30 years to his company offering horticultural expertise for his clients. Gardening, music, and chocolate are his passions and this is reflected in the services he provides! A true plant geek, he still enjoys garden and nursery tours on his time off. Previous endeavors in landscaping, perennial plant production, and fine gardening have prepared him well for his craft. Gardening began at an early age while tending to the many vegetable plants, fruit trees, and berries that his father grew on their mini-farm. Being able to sample fresh fruit off the trees made all of the hard work worthwhile.
Coming from a long line of horticulturalists, Paul's grandparents owned and operated a farm in Acton, his father worked for the Department of Agriculture as a County Agent for Plymouth County, his oldest brother is a professor at Penn State, teaching and doing research on apples and strawberries, and his sister manages a CSA farm in Plympton. Paul worked his way through music college by doing yard work for his own clients. Upon the completion of school, he decided to develop a landscape maintenance company instead of becoming a "starving musician." Fifteen years later he phased out of landscaping and became a "starving greenhouse grower" starting a wholesale perennial plant nursery and selling perennials to landscapers and garden centers. After many years of financial struggle, Paul sold the greenhouses and worked for a garden center for a year. For the next four years he managed a crew for a landscape designer in Boston installing plantings and providing fine gardening services for upscale clients.
For the past year, he has been establishing his own company from the Boston area to the South Shore. Self-study, experience, learning from others, and intuition provide the basis of his knowledge. Paul continues to stay current by attending workshops and conferences regularly to maintain certifications. His credentials include the following: MCH (Mass. Certified Horticulturalist), MCA (Mass. Certified Arborist), OCLP (NOFA Certified Organic Land Care Professional).