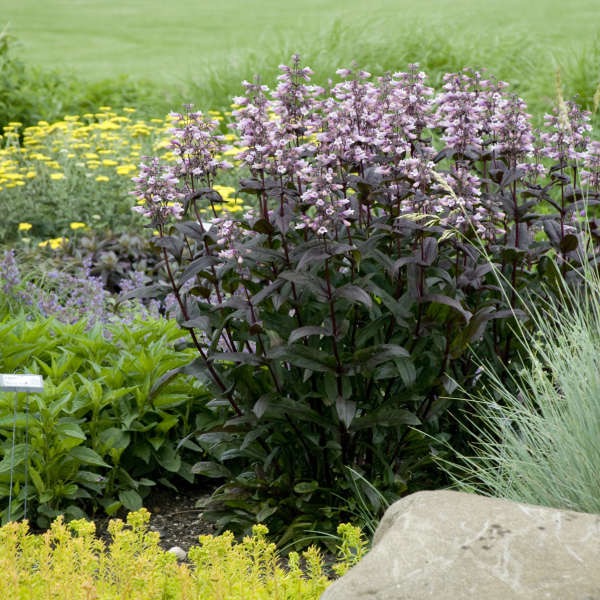 For many of us, visiting the garden center in the Spring can be worse than a kid in a candy shop. The selection and choices are overwhelming. So shouldn't it be an easy task to fill up your car with beautiful plants that are all flowering and plop them in your yard? It's easy to purchase them, but is this the right approach?
The antithesis to impulse buying is designing a garden area before you go shopping or at least have a list of plants that are well-thought out as part of a plan. With this approach, you won't be tempted to buy everything that is being marketed to you. The most common mistake most novice gardeners make is to do all the plant shopping in the Spring. They usually end up buying plants that are flowering without knowing how long they will bloom or what the plants will look like after they are through flowering. This will result in a garden that is full of color, perhaps too much color, in the Spring and not much going on the rest of the year.
It's best to either consult with a designer or have a sketch and a list prepared by a designer before you go shopping. Your designer can choose a combination of plants that will provide color throughout the season and will complement each other while staying within specific color schemes. Of course, there will be an initial cost for this service, but it is a worthwhile investment. You will enjoy your garden while avoiding years of expensive mistakes and frustration.
Here is a short list of things to consider before you go shopping:
Prepare a plant list.
Stay within a specific color scheme.
Give your plants the appropriate space they need. It's best to plant most perennials in groups of 3 or 5 or more.
If you have rabbits or deer, choose plants that are less appealing to them.
Consider what the plant will look like after it has flowered. Is the foliage attractive? Is the form pleasing? Does it go dormant during the summer? Is it invasive?
Do some research to find the best varieties for the type of plant you are looking for. For example, if you are looking for Penstemon, common name Beard Tongue, 'Dark Towers' is one of the best varieties available. Check it out and you will see what I mean.
Choose plants to provide color and interest throughout the year.
Consult a garden designer who can help you with this list. Experience and plant knowledge guides the designer to choose the best varieties for your garden.
Happy Shopping!