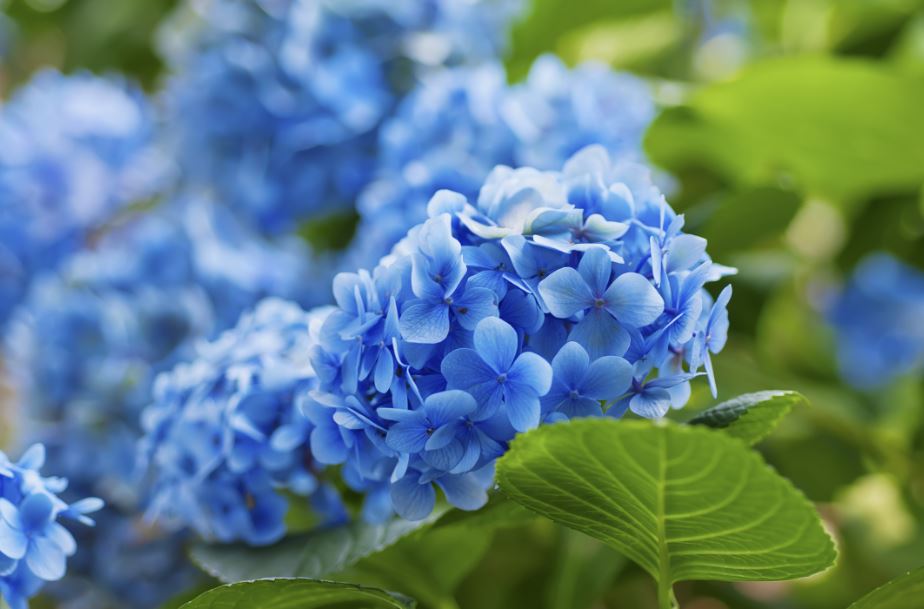 It looks like we have a repeat scenario for blue hydrangeas this year.
Hydrangea macrophylla, commonly called Mophead Hydrangea, were very disappointing for gardeners in the Northeast last year. Expect the same situation this year. The reason the blue hydrangea won't bloom is due to the fluctuating temperatures this winter and early spring. In a typical year, hydrangea buds will begin to swell in late March and should leaf out all along the stems in May. February was very warm so the buds of hydrangeas started to swell very early and were subject to the cold temperature drops in early April. We saw temperatures drop to the teens at night in early April causing severe dieback to hydrangeas and some damage to roses as well.
Is there anything you can do to protect your hydrangeas from dieback? Not really. Experiments have been done by wrapping burlap filled with leaves around the shrubs with no real benefit. Other methods of protecting hydrangeas have also proven to be ineffective.
For reliable blooms on hydrangeas, Fine Gardeners suggest that you try the following species and cultivars:
Hydrangea paniculata - large, white flowers fade to antique pink, blooms on new wood, many varieties available such as 'Limelight', 'Pinky Winky', 'Bobo', etc.
Hydrangea arborescens - round white flowers, blooms on new wood, varieties such as 'Annabelle', 'Incrediball', 'White Dome' has white lacecap flowers
Hydrangea quercifolia commonly called Oakleaf Hydrangea - Loose white flowers fade to antique pink, leaves provide excellent fall color, varieties include 'Alice', 'Pee Wee'
Hydrangea macrophylla 'Twist-n-Shout' - Large, blue lacecap flowers, Reblooming on old and new wood
So many new varieties of these species are being introduced ever year that it's difficult to keep up with them all. Unfortunately, the only fairly reliable blue flowering variety is the lacecap variety 'Twist-n-Shout'.
For information on gardening and garden design, contact Fine Gardeners.